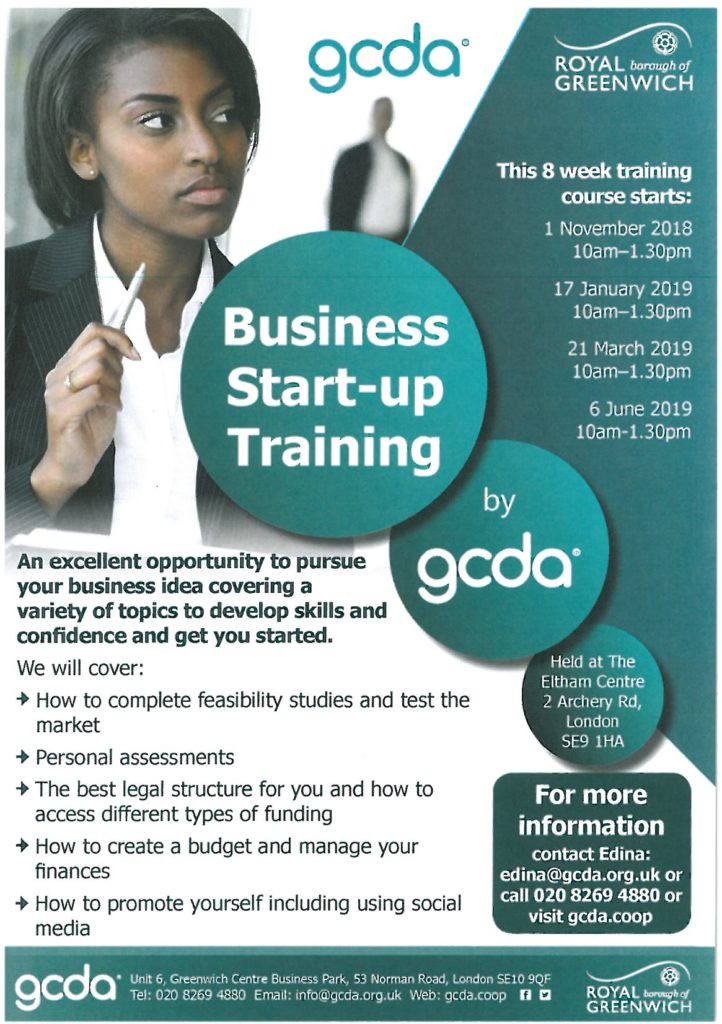 An excellent opportunity to pursue your business idea, covering a variety of topics to develop skills and confidence and get you started.
You will learn about and complete feasibility studies and test the market and your business idea.
How to test yourself and undertake a personal assessment.
Understand which legal structure suits you and how it access different types of funding.
How to create a budget and manage your businesses finance.
How to promote yourself including social media.
Please click here for the dates, times and booking 
Click here to book or call on 020 8269 4885