The Woolwich Front Room is a  new community space in Woolwich town centre. Managed by GCDA, the Front Room is a flexible, affordable space for the local community to use for meetings, events, workshops, hotdesking and lots more activities!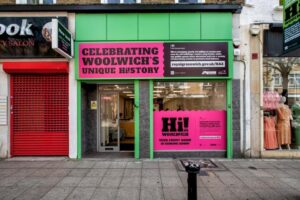 Funded by Historic England's High Streets Heritage Action Zone initiative, and the Royal Borough of Greenwich, the Front Room is a place for creativity, collaboration, learning and engagement, to help attract people into Woolwich. Backed by government funding, the Heritage Action Zone scheme aims to revitalise local high streets, by encouraging new ways to use historic buildings, making public spaces more attractive and welcoming, and delivering arts and cultural events for the local community.
​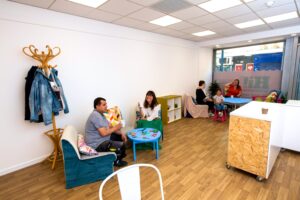 We welcome your ideas and suggestions about how the Woolwich Front Room can benefit the local community. So feel free to pop in, share your ideas, network with other local people and find out more about what's happening in Woolwich.
​
Email woolwichfrontroom@gcda.org.uk or call 020 4524 2685 and follow us on socials @WoolwichFrontRm