Greenwich Kitchen is a state of the art production and training kitchen based 5 minutes' walk from Greenwich DLR and overground station, ideal for professional catering companies based in the south-east London area.
The Greenwich kitchens are available to hire day and night, for just a few hours or long term contracts. Prices start at £30.00+vat per hour
Built to the highest specifications, Greenwich Kitchen has a range of energy efficient and low impact commercial catering equipment including: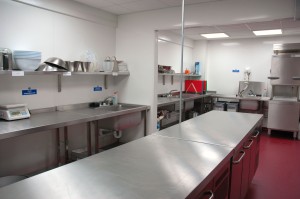 12 induction hobs.
Rational combination oven.
Turbofan oven
Blast chiller
15-litre food mixer
Robotcoupe
Digital scales
Several fridges and freezers
Dishwasher
Large hand blender
Various cooking utensils, cutlery, prep bowls, pans, gastros etc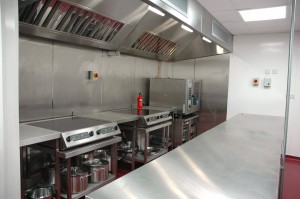 Regular users have storage space in the separate storage area at no extra cost and there are special rates for new or local businesses, not-for-profits and overnight hire. We supply all your cleaning products, rubbish, recycling and food waste removal is also included.
Prices start at £30.00+vat per hour
The Greenwich kitchens are only available to professionals who hold at least a current Level 2 food hygiene certificate and commit to the GCDA sustainable food policy.For more information or to book the kitchens please email Darren@gcda.org.uk