The Lounge@ArcHouse cafe is an ideal place to meet for healthy breakfast, hearty lunch or maybe just a coffee and a quick snack. The café is set in a newly landscaped Lowlands Park and services and is part of a stylish Arc House performance space. Currently, Open to the public five days a week, you are guaranteed to be served with a friendly smile. The cafe offers a variety of hot and cold food and drinks, as well as sweet treats, including muffins, pastries and homemade cakes and cookies, our chef's chocolate brownies, are highly recommended. The key themes for our menu are affordability, sustainability and healthy eating.
Call us on Tel: 07422521590 to find out what on the menu today.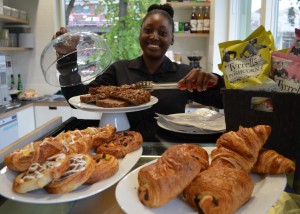 The Lounge@ArcHouse menus are varied and freshly handmade, with all food being of the highest quality. Our sustainably sourced meat and dairy products ensure we reduce our carbon footprint and helps us keep our prices low. Our meals meet healthy eating guidelines and are suitable for people with different dietary. We are proud to pay the London Living Wage to all our staff and offer them work-related training opportunities
Whether you are watching a live performance (www.archousevenue.co.uk), taking part in a workshop or just looking for somewhere to catch up with friends – you are always welcome at the lounge@ArcHouse.
We can also cater for your private events and offer food and drink on-site to create the ideal all round event space. Our catering team are more than happy to work with you to make your event the best it can be.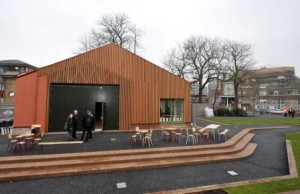 Current offers* at the Lounge:
– Small tea or coffee and any slice of cake £2.95, all day, every day
– Fresh homemade soup with half a baguette, Tuesday – Friday from £3
– Regular coffee for £1.50 from 7 am to 9.30am
*Offers are subject to change at any time. Please visit the Lounge@ArcHouse for the latest food and drink offers.
Lounge@ArcHouse Sample Menu
The Lounge@ArcHouse serves a variety of fresh Panini's, baguettes and toasties. Fillings include:
Porridge, bagel, toast
• Houmous, roasted vegetable and basil
• Roasted peppers with basil pesto
• Sautéed mushroom and egg omelette
• Mature cheddar and caramelised onions
• Free range Piri Piri chicken, rocket and mayo
• Mozzarella, vine tomato and basil pesto
• Brie, vine tomato and basil pesto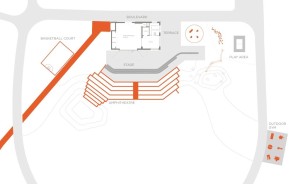 Homemade Soups
• Minestrone
• Sweet potatoes and roasted paprika
• Tomatoes and basil
• Broccoli and stilton
• Thai noodle and sweetcorn
Sweet Treats:
• Chocolate brownies
• Carrot cake
• Lemon drizzle cake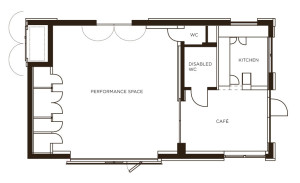 • Banana cake
• Cinnamon and fruit cake
• Strawberry and jam sponge
• Coffee and walnut cake
• Cookies
The coffee served is Organic, Fair trade and rainforest alliance certified. The fish is sustainable fish, carrying the Marine Stewardship Council logos
Opening hours 
Monday to Friday 7 to 4.30pm
ARC HOUSE
Harrow-on-the-Hill station approach
Lowlands Road
Harrow
HA1 3GR
Tel: 07422521590