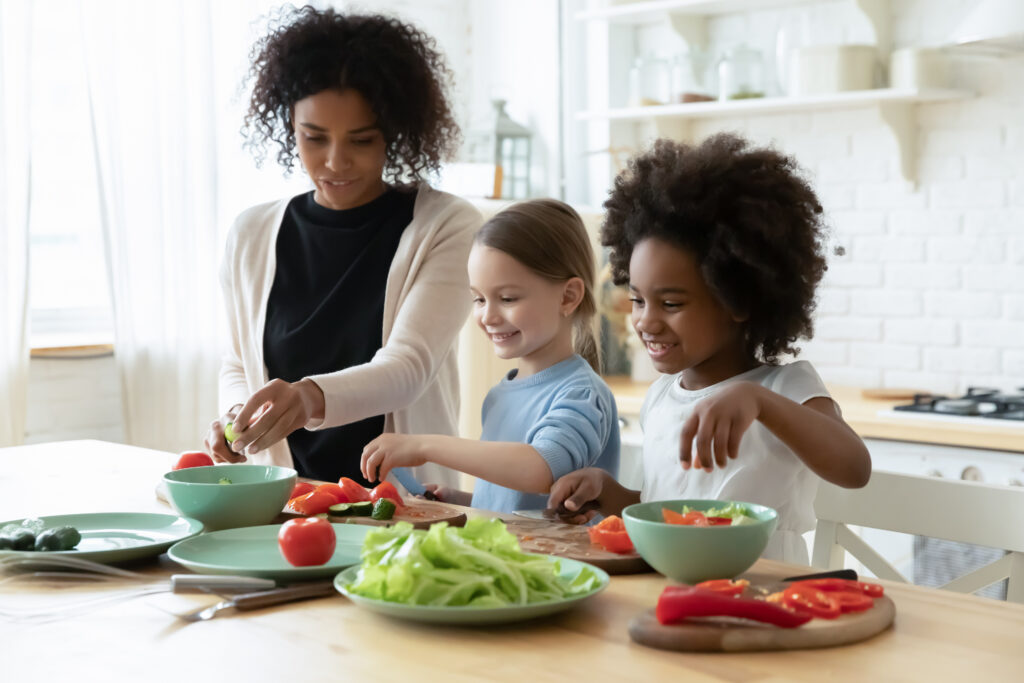 Are you a Greenwich-based family looking for something fun, interactive, and educational to do together after school?
Future Cooks is an online weekly drop-in session every Monday afternoon from 4.30 pm – 6.00 pm for kids aged 8 – 11 and parents. See dates below.
How does it work?
Choose a Monday and book yourself on using the Eventbrite links below. Download the recipe for that week, buy the ingredients, then log on to the Zoom link, and cook along with our tutors. Please note these classes are for Greenwich residents only and we require an adult present during the session.
Why Future Cooks?
These interactive sessions with a professional chef will teach you loads of new tips and ideas, and answer all your questions – you don't get that from Youtube!
We'll teach basic cooking skills, safe chopping techniques and how to make your favourite food. We'll also explore some of the myths of the food industry, and why it's so important to cook our food from scratch.
How to book:
Pick a date below and click the link to register on Eventbrite. Then download the recipe for that week and away you go! You'll be sent the zoom link via Eventbrite, but any issues, call 0208 2694880 or email georgia@gcda.org.uk
Monday 1st March 2021 – book here:
Recipes: Turkey burgers or nut burgers and coleslaw
Monday 8th March 2021 – book here
Recipes: Tomato sauce with pasta and healthy cheesecake
Monday 15th March 2021 – book here
Recipes: Pizza and morning bocker glory
Monday 22nd March 2021 – book here
Recipes: Kebabs with humous and flatbreads
Monday 29th March 2021 – book here
Recipes – Easy fish cakes and banana muffins