It's especially hard to know how to draw this year to a close. Many people have lost dear ones during 2020 whilst others have also struggled with ill health, loneliness, hunger and financial hardship. At GCDA, alongside our partners and volunteers throughout the borough, we have sought to help bolster the most vulnerable in our community whether through food aid, training, well-being initiatives or enterprise support. We have continued our Cookery Clubs, Business Start-up Training and Healthy Walks in flexible ways and our food support initiatives have been a vital lifeline for many. Staff and volunteers at our food hubs in Greenwich and Lewisham have distributed hundreds of boxes of good quality provisions, whilst our cook and freeze programme has meant hot meals for those who want them too.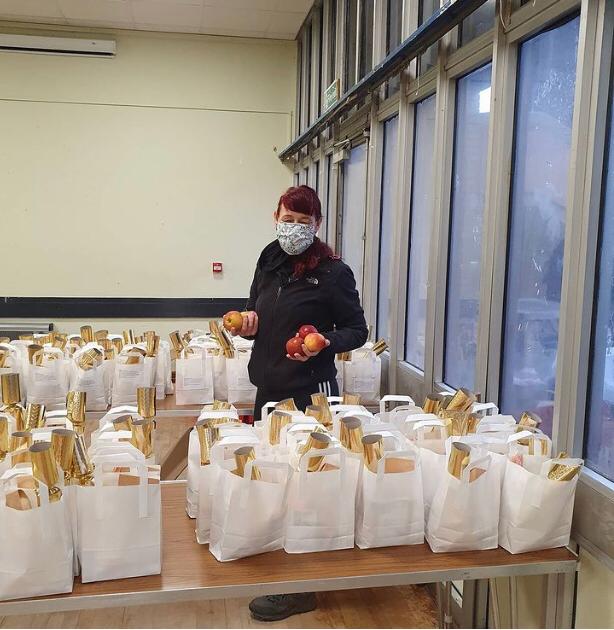 If you or anyone you meet needs help and support over the festive season (which we know will be a particularly difficult time for many) please check out these two links for Greenwich and Lewisham support services. 
Provision in Lewisham over Christmas
Provision in Greenwich over Christmas
We wish you all a peaceful Christmas and hope that we can see you in person in 2021. Please read our newsletter to read about some of GCDA's December highlights. Take care and stay safe.
Below are headlines you could use for the click through newsletter x
GCDA charitable Christmas card proves festive hit!
To date we have sold 600 cards, which means 600 vital winter meals for local people this winter. Find out more about our cards by clicking here. 
London Mayor Sadiq Khan visits Made in Greenwich
Before the new Tier 4 measures came into place, we were thrilled to host London Mayor Sadiq Khan at our Made in Greenwich popup stall in Greenwich Market. Guess what gift we gave him? Find out more here! 
Holiday meals get crafty this Christmas
Increased publicity for the plight of thousands of UK schoolchildren who go hungry during the school holidays has given added impetus to GCDA's holiday meals programme
A year we will never forget.
Please click here to read a Christmas message from our CEO, Claire Pritchard