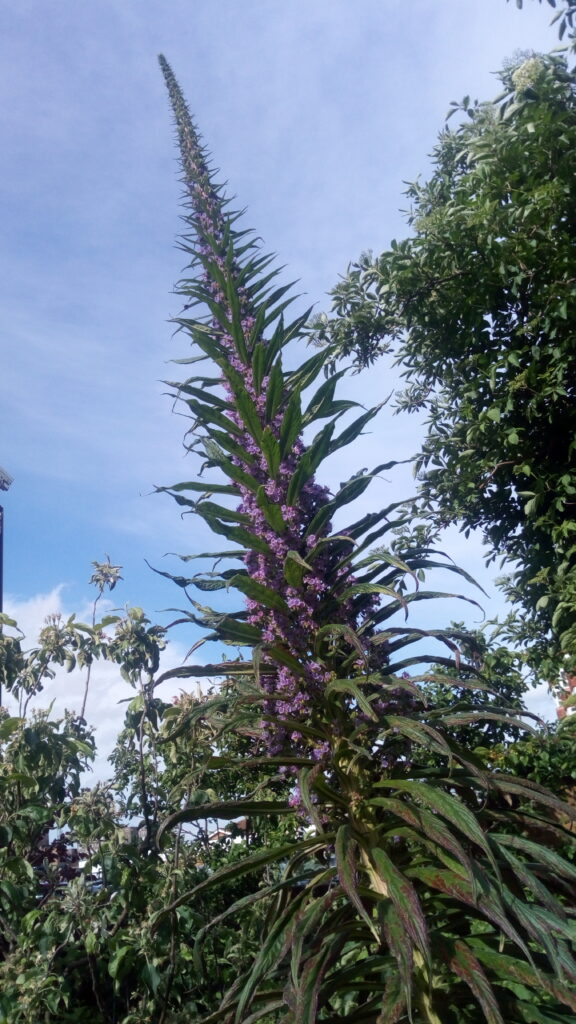 Echium pininana is a stunning sight when it is in full flower. Endemic to the Canary Islands, it makes a stout rosette of coarse, hairy leaves, before sending up a flower spike the following year. The first picture was taken at Woolwich Dockyard early in May, while I took the second one in Plumstead at the end of July. There are still a few flowers attracting bees, and if you look closely, you may even see a bee at the top left. That is a lot of weeks worth of food for pollinators.
In temperate areas of the UK, it will self-seed readily. It is advisable to protect them from frost, but at home, I don't bother, they have to take their chances. They've been reappearing for several years, ready to provide a feast for the eyes of anyone who sees them. It has also been a feast for the myriad of bees that will undoubtedly be attracted to them.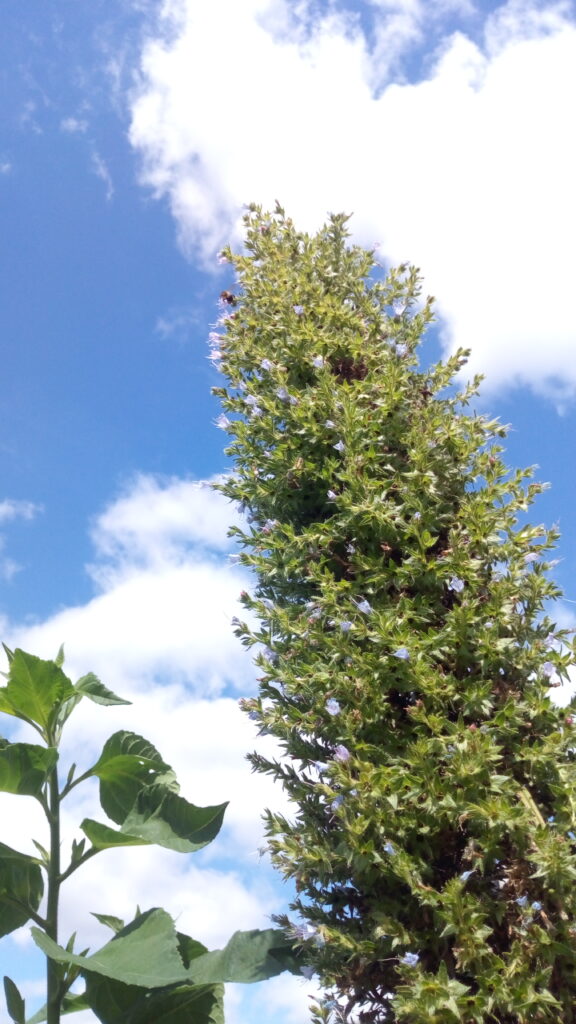 It invariably sends out a horizontal stem before growing upwards. This is because wind causes it to grow along the ground. This adaptation allows the fully grown flower spike to rock about in the wind without being damaged. By the time it has finished flowering and is ready to be cut down, the stem is surprisingly woody. It is also covered in lots of tiny sharp hairs, so I advise wearing builders gloves for this job rather than standard gardening gloves. The very tallest can be 16′ tall, but even at considerably less than that, it is an impressive plant.
Kevin Godby
Community Gardener