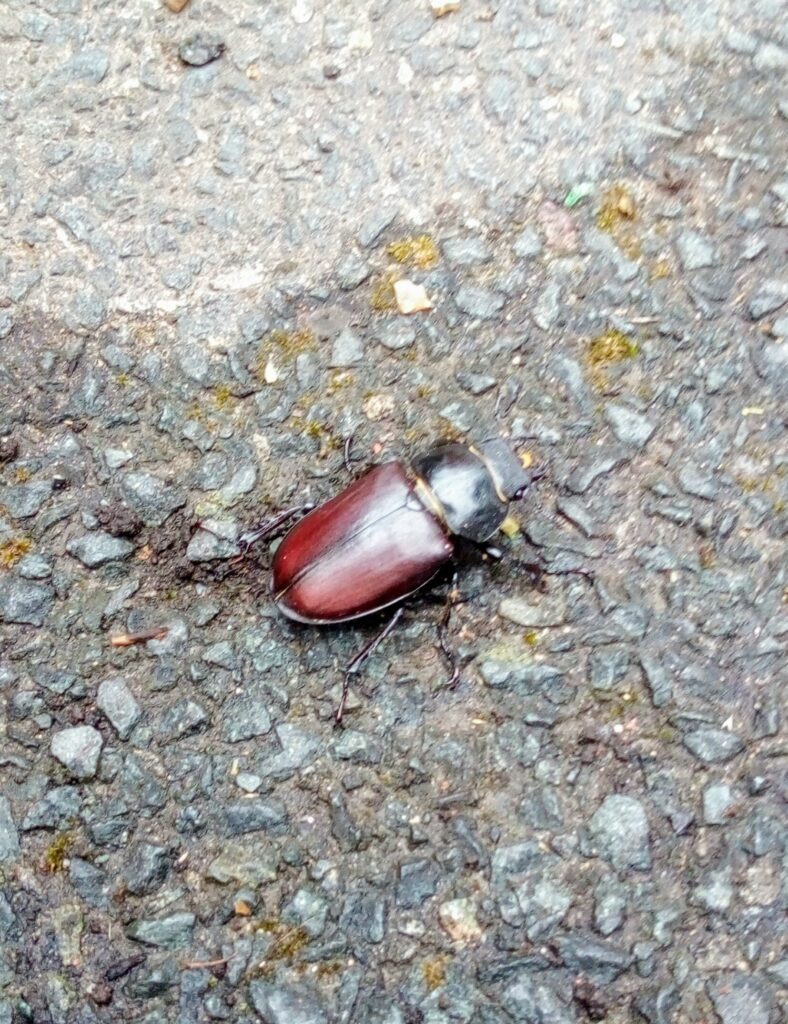 Last week in our Plumstead garden site, one of the residents made a guest appearance, to wit a female stag beetle which must have popped out from the raised beds for a short perambulation before tucking itself away in a safe nook between the sleepers. Even without the splendid 'antlers' of the male, which are its jaws, a female stag beetle is still an impressive sight.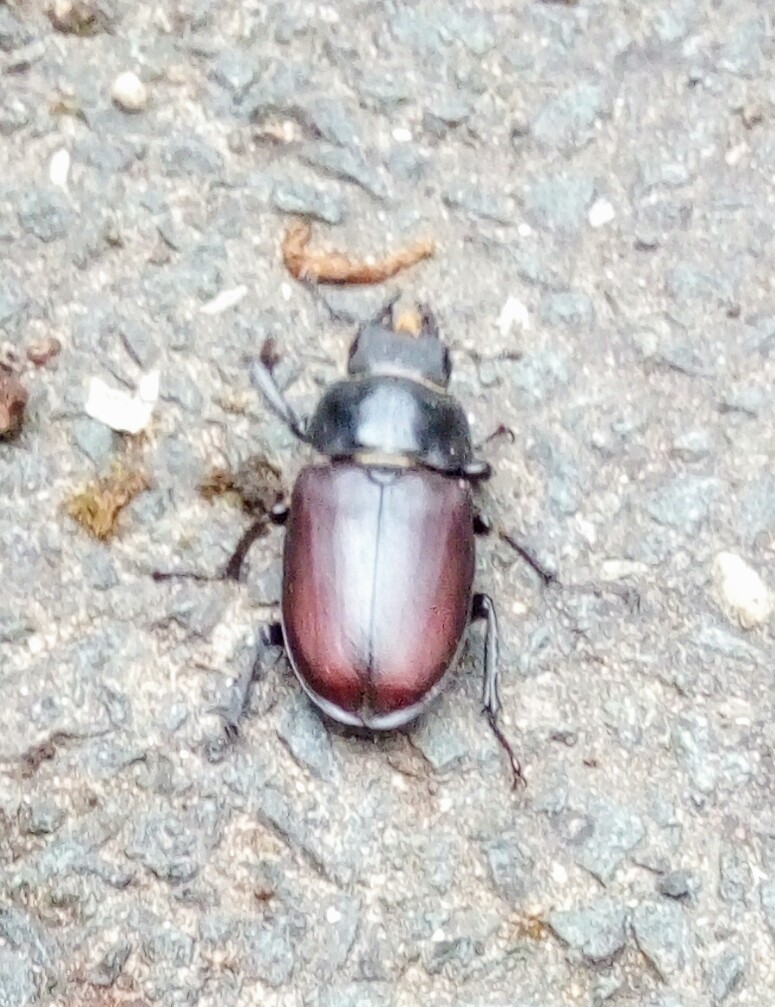 Having mated, they return to the spot from which they emerged if there is enough rotting wood to feed their young, so the one we saw could have been looking for a suitable place to lay its eggs. In which case we might expect to see the offspring in between three to seven years depending on the weather since this is how long the larvae spend underground!
South and West London are particular hot spots for stag beetles. If you do see a stag beetle in London, you are invited to send in details of your sighting, here. You can include a photo if you have one.
Kevin Godby
Community Gardener