Walking with Dinosaurs was produced by the BBC in 1999. It was narrated by Kenneth Branagh, featuring state of the art CGI and original music. Naysayers criticised it, but I thoroughly enjoyed it. The warm, woody narration and the emotionally loaded musical accompaniment (for instance, the creatures that would evolve into mammals had a sympathetic soundtrack whereas the predators that stole their young had menacing sound effects) gave it a stirring quality.
Most mornings, when I set off, it takes a while to get into the groove and for my feet to start working efficiently. At such times I am reminded of the placerias which pre-dated dinosaurs. It was slow-moving and doomed to be superseded by dinosaurs, such as the coelophysis. 
Before I worked out quieter, therefore better, routes to get to a couple of the garden sites, it meant moving onto busier areas at times, full of people, not social distancing. In my mind, this was evocative of the scene in episode 2 when the young sauropods are forced to leave the seclusion and safety of the forest after a devastating forest fire. Emerging onto the vast open plains, they encounter massive, unfamiliar species of dinosaurs for the first time and are terrified. A pair of Allosaurus lurk until they can launch a deadly attack. This is portrayed in due course – with suitably dramatic music!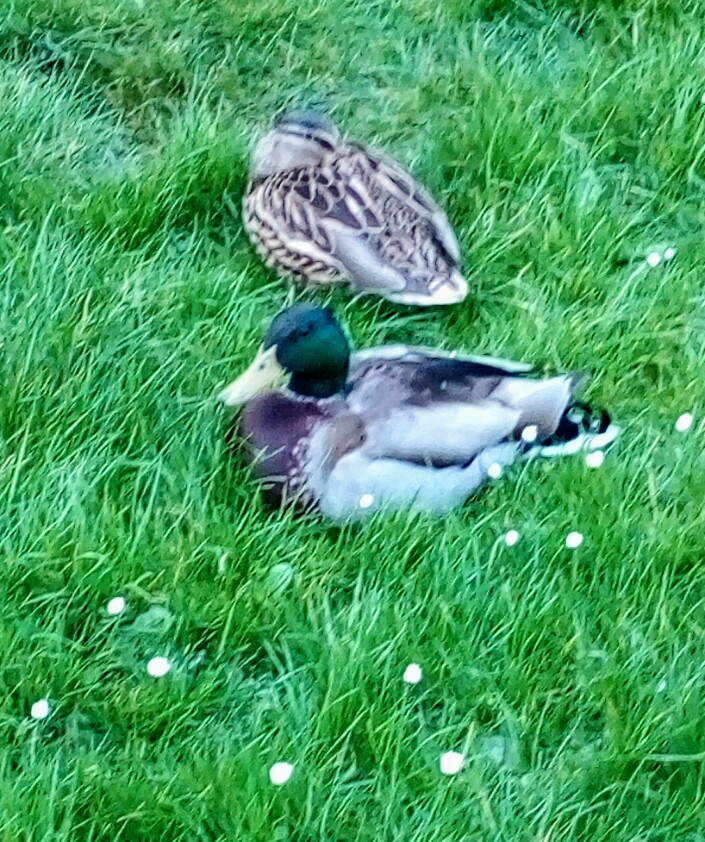 At the end of the series, we are told that a huge meteor smashed into the earth, destroying almost all the dinosaurs. The avian dinosaurs were the only ones to survive to evolve into birds. With the temporary decrease in human activity, birds have become more visible. For this year at least, their numbers may increase. These fine pair were unaccountably sitting on a grassed area in front of flats on a usually busy road at Woolwich Dockyard. It may be that the reduction in the number of flights at City Airport has something to do with it since airports are known to use a range of measures to keep birds away. Last time I was at the Dockyard Garden I saw a coal tit flitting about the place for the first time and anecdotal evidence suggests there are more birds to be seen.
Kevin Godby
Community Gardener