One of the changes to my diet has been an increase in vegetable consumption.
This is mainly because all eating houses are closed since I usually had two meat-based meals out over the weekend, but also because I have started buying a weekly vegetable box from a local café, which has converted to selling provisions instead of cooked food. As with all food shopping, it is about timing to avoid the queues; but unlike larger shops, it is a lot easier to social distance since only one person is allowed in at a time and I know that what I want will be in stock because I go on Monday.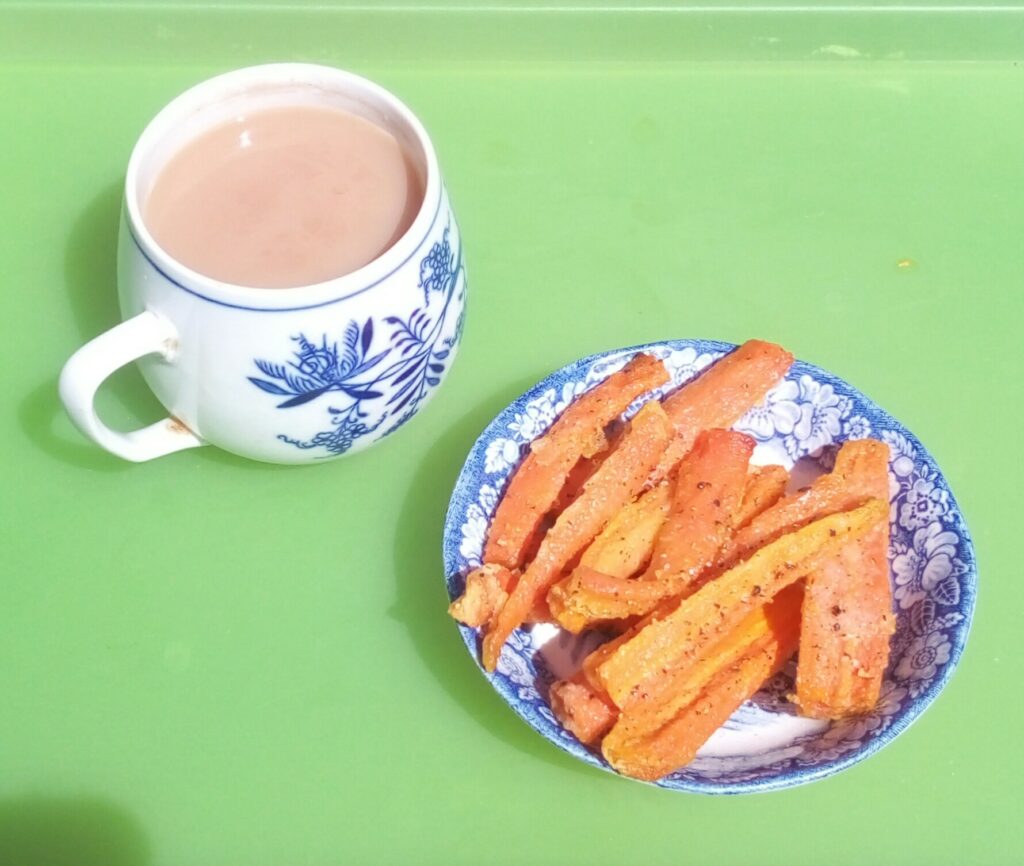 There is generally quite a lot of root veg, a random item or two and some fruit. Apart from making soup, I've been forced to go online and seek ideas for what to do with carrots, beetroot and recently, butternut squash, none of which was ever a regular purchase before lockdown. This week I found a recipe for carrot chips. It means cutting carrots into batons, tossing them in cornflour, seasoning and oil, then baking until cooked. The cornflour gives them more body. Now that I have made them, I would try adding cumin or Mediterranean herbs for flavour and if I had it, I would try rolling them in gram flour.
They would make an inexpensive snack food to offer at a social gathering when that is eventually allowed. It is a good way to use up a glut of carrots. For now, they were a decent accompaniment to a mug of tea in the garden.
Kevin Godby
Community Gardener