Depending on when and where you go to, it is possible to imagine no-one else is around, which although preferable to being overwhelmed with hordes of people, not social distancing, is still a weird experience.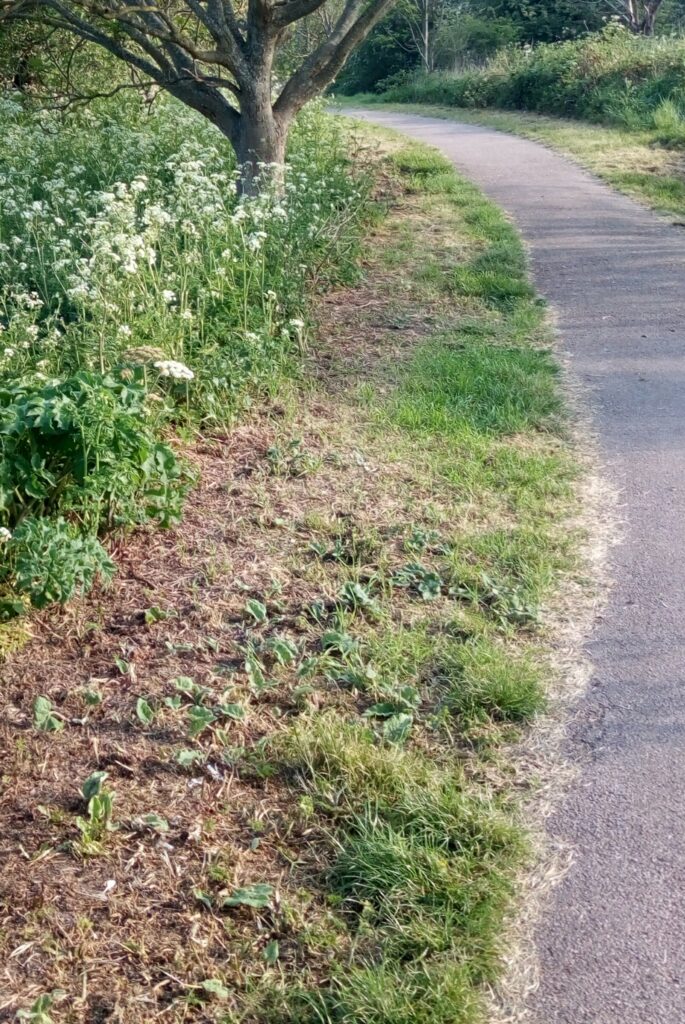 So you have to keep your beady eyes open and infer the presence of others from what you observe. Selfish dog owners can be detected by what they allow their animals to leave behind, but there are other rubies in the dust to be garnered on your travels. Usually, I am not overkeen on indiscriminate strimming, but here it has opened up the pathway which will allow people to pass each other at a safe distance.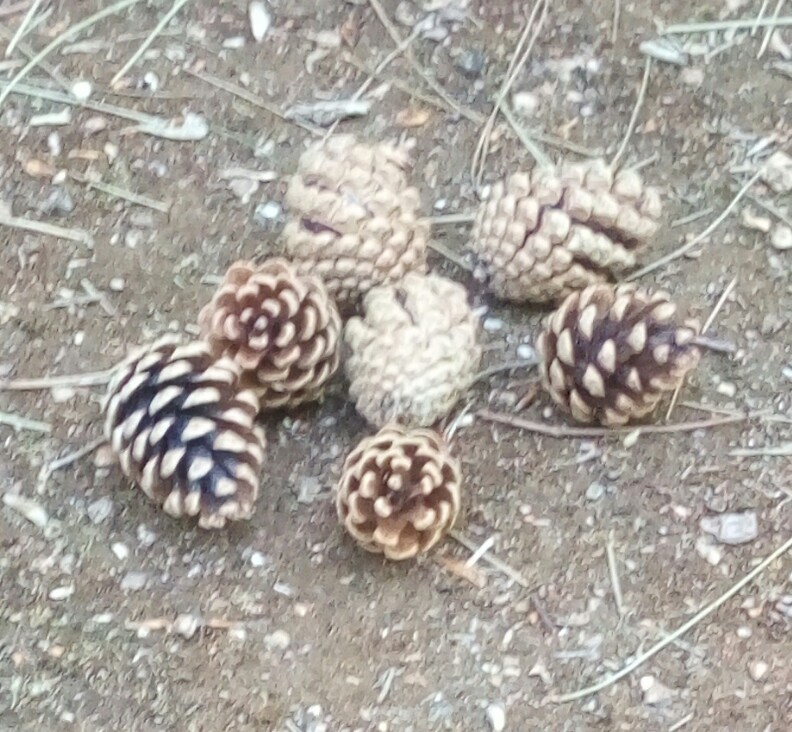 The collection of pine cones, I imagine were assembled by a child with its accompanying parent(s) which made me picture a shared interlude in the daily fresh air and vitamin D top-up, perhaps with a bit of numeracy and literacy input but there's nothing to stop a grown-up doing the same thing. Adults need to play too. The next day, they had all been swept off their perch to lie with the other pine cones on the ground. In a way, it had been a short-lived interactive installation and an idea that anyone could copy.
From time to time when walking for exercise, I hear the atonal singing man. Usually, he continues his offering with a free concert on a tuneless penny whistle. Because of my route, I never actually see him. It is like detecting the presence of an elusive bird lurking in the distance. Luckily, he doesn't sing in English so it doesn't mess with my left hemisphere; instead, I just hearken unto the unmelodious warbling and have a right brain moment instead. When I am in my 'weekend' exercise space, if I catch a faint hint of singing I like to listen out to see if the penny whistle makes an appearance as well. He doesn't know it, but he adds an extra dimension to my day.
Kevin Godby
Community Gardener