By this time, you have probably sorted through your food stash and eaten most of the bygone old toot with varying degrees of satisfaction. At least you will have made substantial inroads into the groceries from the year dot.
Now, why not turn your attention to what you wear and create a capsule wardrobe from your collection of clothes? You will already have practised it when you packed for your last holiday by selecting from what you have for a limited stay in a particular climate. More recently a lot of people have done it by slouching around in an onesie or climbing into the same stuff day after day.
However, just in case you will ever be called upon to leave the house again one day and not look as if you dressed from the laundry basket in the dark, it is worth knowing some basic principles of assembling a capsule wardrobe. There are lots of online tutorials with sound advice and illustrated examples of how to create a wide variety of outfits for all occasions from a relatively small number of clothes.
I get the idea and understand the appeal of this approach but I also like having lots of clothes. Even so, I have managed to adapt the philosophy and enjoy the benefit of taking less time to get dressed and still look OK. ('fabulous' takes more time and effort than I am prepared to make daily, so 'OK' will do). So how did I start?
First, I went through all my clothes and discarded any that were the wrong size, colour or style. So, for instance, I now have one formal white shirt which will do service for weddings, funerals and christenings, and a handful of ties since I seldom wear formal clothes. Most of what I got rid of went to the charity shop. Currently, that isn't an option so you will have to archive them. At least, they will be out of the way, instead of cluttering up your furniture and stopping you from getting to what you do wear. Seal them in bags to protect from moths. A handy tip is to include a feather with any natural fibres especially wool. Moths will go for feathers first in preference to tucking into your erstwhile favourite jumper.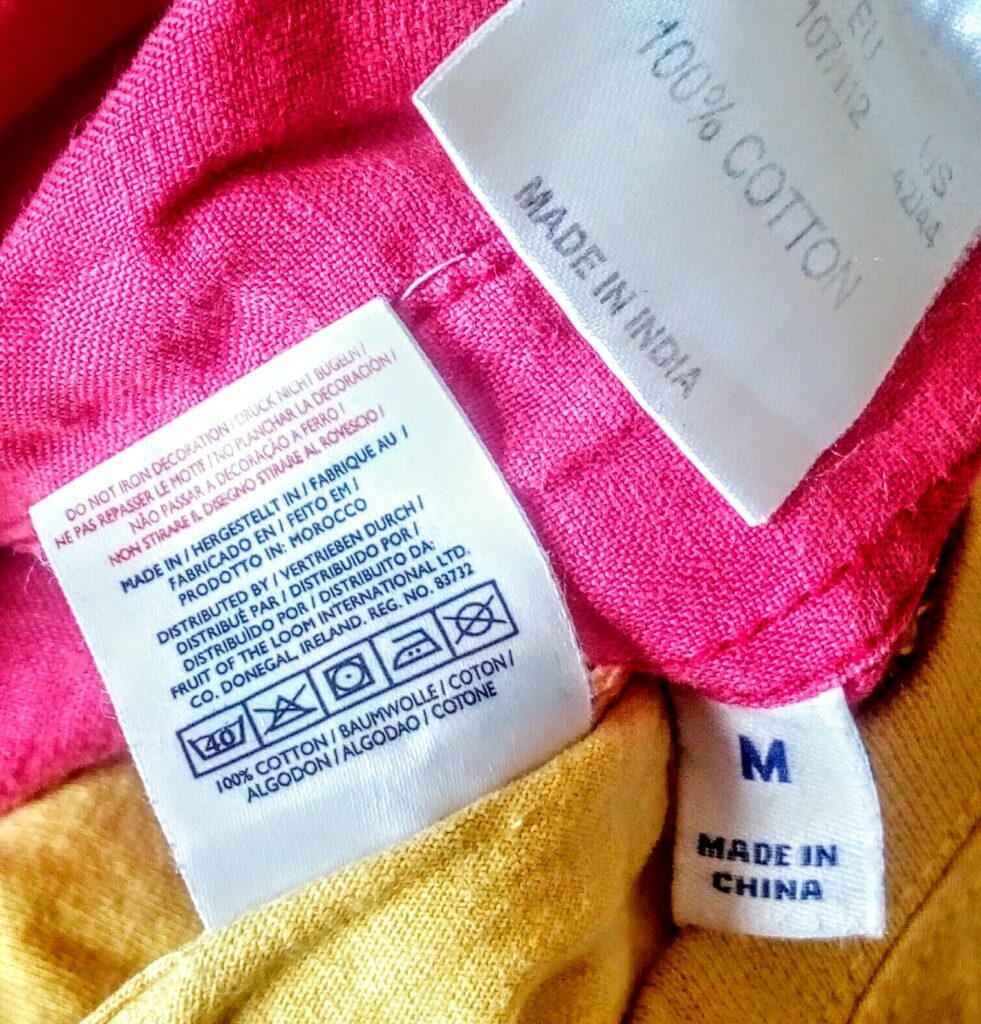 If something is past, rather than go to a charity shop when they re-open, it will have to be re-purposed. The internet abounds with ideas for that as well, even your old drawers. If it is no longer wearable, don't think of sending it for someone else to wear. Ghana does not want or need any more ripped, dirty, smelly clothes to add to its clothing mountain, breaking down and releasing microfibres into the ocean. At this point, you may reconsider how often and why you 'need' to buy more clothes. Have a look at the labels to see where your clothes come from. Cotton doesn't grow in the UK, and a great deal of energy and water goes into producing even a simple t-shirt. There can be human rights issues around clothing manufacture, too. You can't undo any environmental damage or suffering caused by the manufacture of your clothes, but you can mitigate it by making the best use of them. Sorting through them like this will help you to do that before you feel the benefit of a more streamlined wardrobe.
Kevin Godby
Community Gardener