If I am honest, the novelty of home-cooked food is beginning to wear off. That is only to be expected given the range of ingredients available and that I would not prepare a fancy meal for myself at home anyway. If I ever see a recipe in a cookery book with more than about half a dozen ingredients listed, even if they are things I have already in stock, I tend to lose interest. Not wanting to spend any more time at the shops than I have to doesn't help either. Several other people I know adopt the same approach, only going into a big shop when they need to, to get everything on their list to avoid having to go in again for as long as possible.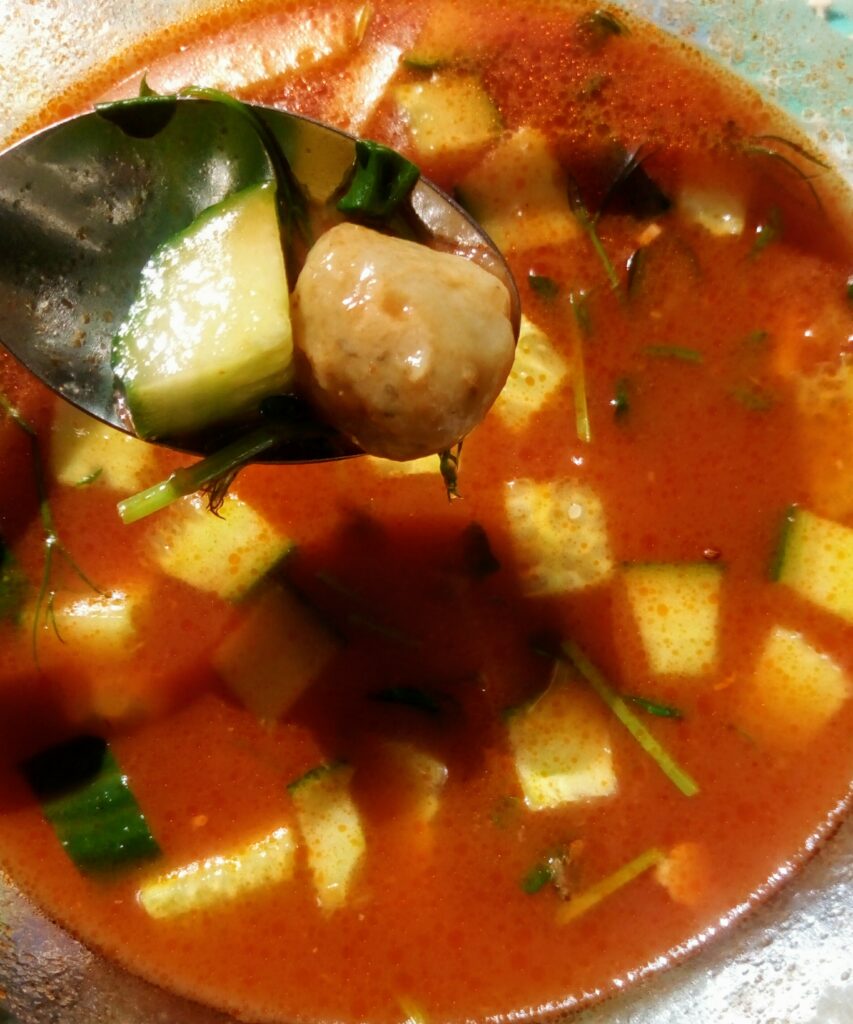 'Normally' I would have had a couple of meals out at the weekend featuring plenty of meat since I seldom eat it at home. Now, there are lots of vegetables instead. My food has taken on a simpler, more wartime approach, assembling meals from separate ingredients and not squandering resources if they can be better used elsewhere. Butter is used for spreading and proper baking, rapeseed oil is for frying. This leaves olive oil for making lower-fat pastry or pictured here, herb dumplings to add interest to a soup. There is also some chopped cucumber for added interest. Not organic as I would prefer, but it was not available when I was buying.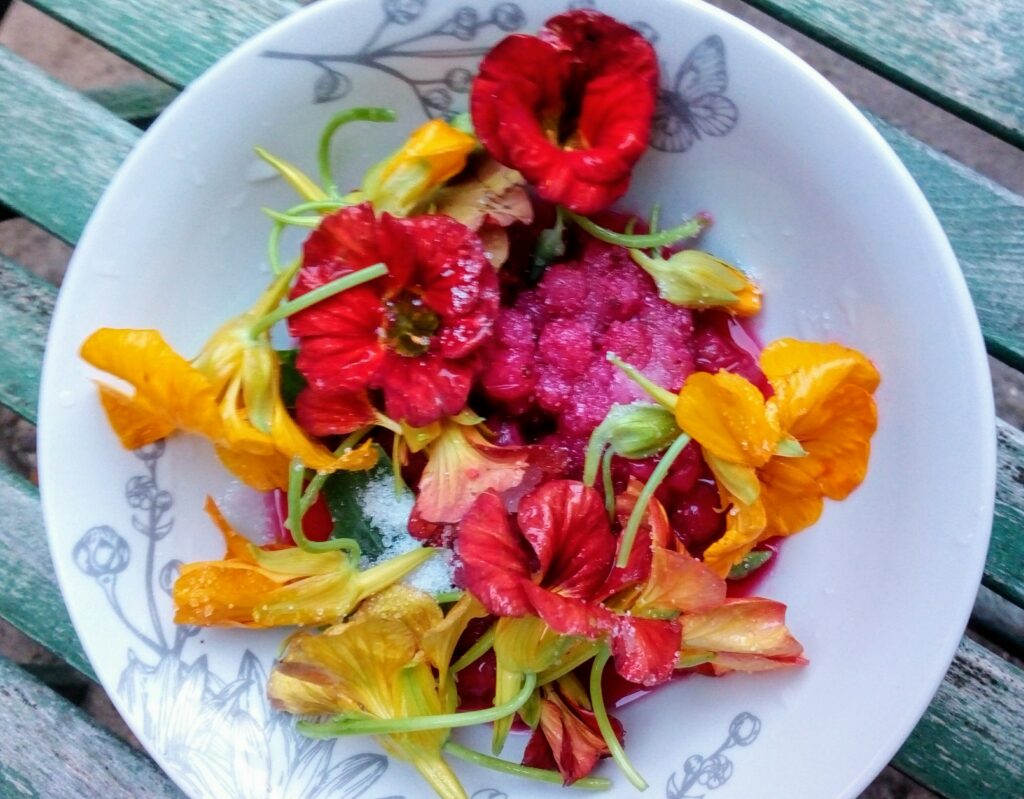 The other pictures are of nasturtium flowers thrown over defrosted redcurrants after a bout of tidying the garden, (well, it's a bit of additional fibre and the radish flavour of the flowers did not disagree with the fruit. The sugar helped, too) and a one-egg omelette chopped up and added to a tomato-based soup.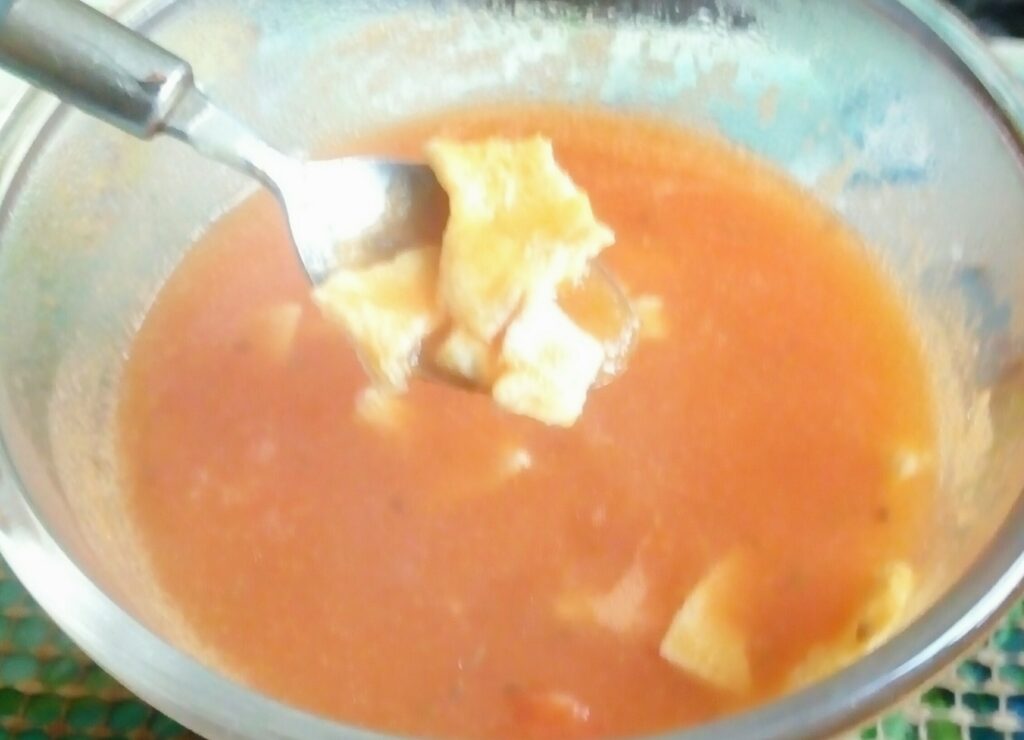 Itself made richer by the last of a jar of Ragu sauce dated May 2014. I was given it by someone who found they couldn't eat tomatoes any more. It had lain dormant in the bottom of the fridge since then, biding its time. As you can see, it's rather paler than the first soup. I must have come to the end of the jar by then.
Kevin Godby 
Community Gardener