One of the bonus items in this month's allowance was an already opened packet of chia seeds dated September 2019. I bought them a while back because I'd heard they were supposed to be beneficial to health. After a few spoiled helpings of breakfast oats made crunchy by the addition of a nasty spoonful of chia seeds, I'd given up on them and they'd languished in the back of the cupboard.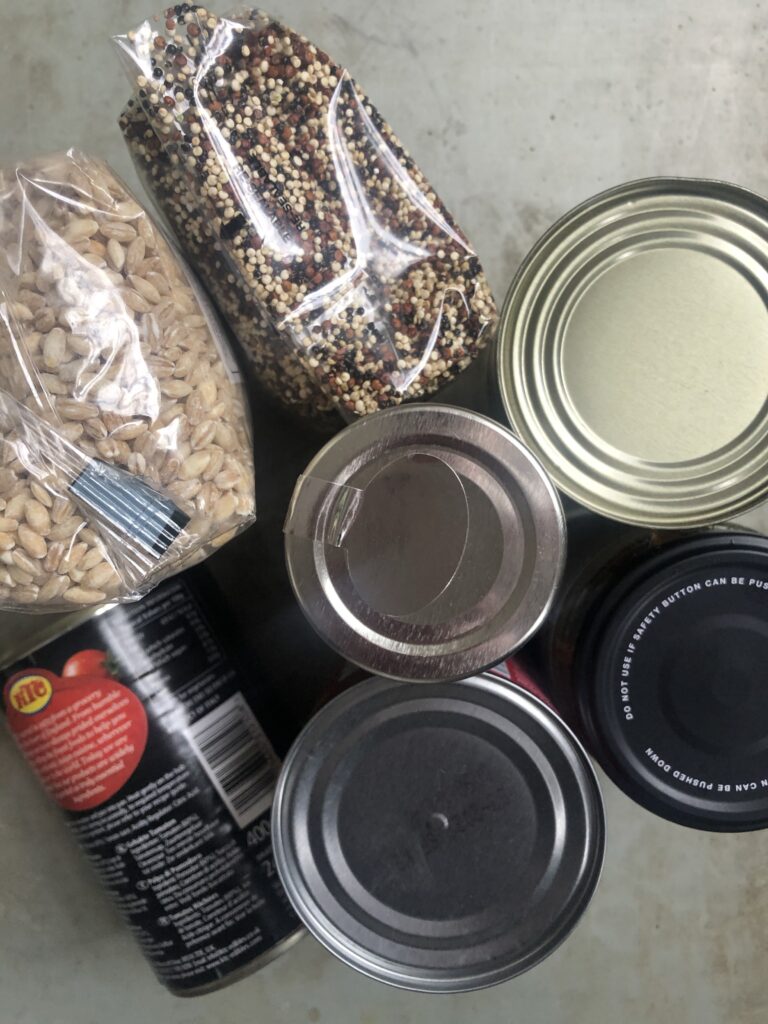 But come the new regime I was forced to bring them out again and reassess their qualities. This time, instead of merely following the advice of the tagline on the packet suggesting they be added to cereals, smoothies and salads, I turned to the internet. Aficianados of the chia will already know they can be soaked in water or milk to swell up into a gel-like consistency. It is true most of the recipes I found suggested adding them to yoghurt which I don't eat or added to milk to make a 'delicious' healthy drink but that didn't appeal either. I bought a Nutri Ninja a few years ago after someone had raved about them while I was part of a Health Roadshow. After I'd made a few smoothies I decided I didn't want to eat/drink pap. I am not a baby.
However the chocolate dessert made with seeds soaked in milk with cocoa and sweetener of choice – I used golden syrup – was a success. It is true some may find the gloopy texture of hundreds of gelatinous seeds disconcerting but I've eaten sago and tapioca in the distant past and survived. This was much better though.
I also had a go at a recipe for vegan Christmas cake. I am not a vegan and don't particularly like coconut oil, so I used melted butter instead. I also halved the recipe and scaled back the lavish amount of dried fruit. This is also a successful recipe. There is a barely perceptible crunch from the seeds but if it were covered in vegan marzipan and icing which it would be at Christmas I doubt if anyone would notice. It is useful to have a recipe for eggless cake that isn't hideous. This was cut up and frozen to be brought out at intervals to supplement a 'thin soup' made from random ingredients, of which I have had quite a few by now.
With the remains of the packet I made a last hurrah of chocolate pudding supplemented with a mashed up ripe banana. I'm not that struck on bananas to be honest, but the cocoa will hide the taste and it all goes down the same hole!
Kevin Godby
Community Gardener