Even if you take the same route every day for your daily exercise (and there is something to be said for having a familiar routine and knowing how long it will take) there is always something new to see. The tree buds are bursting now and birdsong is more noticeable as the days lengthen. 
People's behaviour is changing too. More and more people are getting the hang of social distancing. I find if I veer over to one side, the person approaching in the opposite direction usually does likewise, going to the opposite side of the path. People are hanging back at pinch points to allow others to pass at the recommended distance, currently 2m. I try to aim for 10′ though, but that isn't always possible.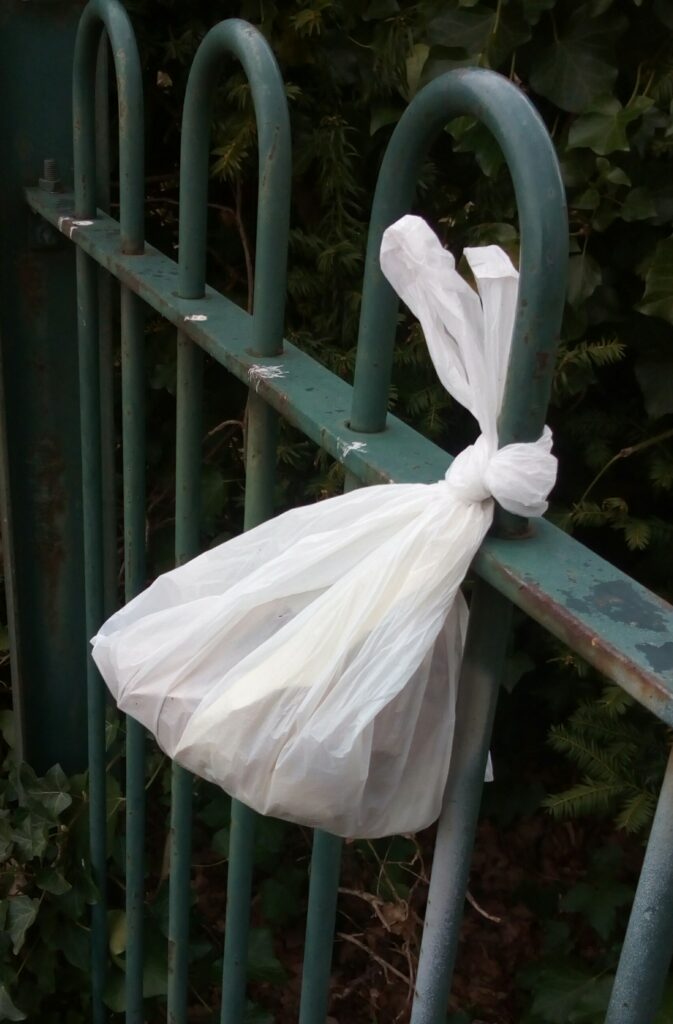 Of course, not everyone is bothering and is just as selfish as before. That is just how they see the world. I don't know what is in that bag but I can guess and it certainly doesn't belong tied to railings. Meanwhile, others are making an extra effort to cheer people up.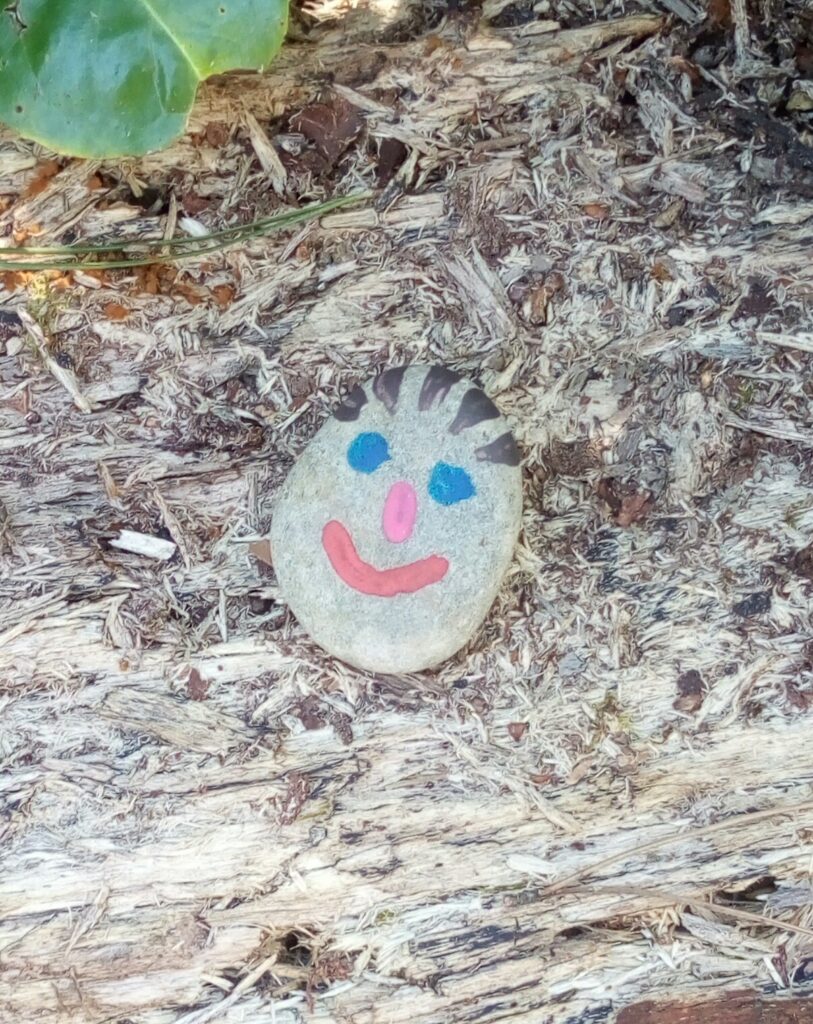 A reminder of when painted stones were a big thing in 2018. Then, the idea was to place the stone you found in a different location and share it on Facebook. But now, I couldn't help thinking, better to enjoy the sight and leave it alone, you don't know what may be lurking unseen on its surface.

Kevin Godby
Community Gardener