GCDA is proud to be taking part in an exciting national campaign to encourage everyone to eat more veg.
Each week for the next 10 weeks we'll be featuring a different tasty vegetable for you to try. Check out our videos click here, have a go at our recipes and read our top tips for new ways with veg.
Share your stories in the comments section at the bottom of the page and spread the word via social media.
#EatThemToDefeatThem #VegPower @gcdauk @VegPowerUK
Join the campaign – www.vegpower.org.uk/
Recipe
PURPLE SPROUTING BROCCOLI WITH BOILED EGG AND CRISPY ROSEMARY BREADCRUMBS – serves 8
Ingredients:
8 free range eggs, at room temperature
1 tbsp olive oil
100g dried breadcrumbs
4 sprigs rosemary
1kg purple sprouting broccoli
Juice of half a lemon
Dried chilli flakes (optional)
Method:
Put the eggs in a pan, cover with boiling water, bring straight back to the boil and cook for 6 minutes for soft-boiled. Drain and run under cold water for a minute or so to stop them cooking further. Peel the eggs, leaving them whole, and set aside.
To make the rosemary breadcrumbs, heat the oil in a frying pan over a medium heat. Add the breadcrumbs, rosemary and seasoning, then cook, stirring often, for 5-6 minutes until the breadcrumbs are golden and the rosemary is fragrant. Remove from the pan and set aside.
Trim the purple sprouting broccoli and halve or quarter any thick stems. Put in a large saucepan, cover with boiling water and simmer for 4-5 minutes until tender. Drain and divide among plates. Slice each egg in half lengthways and put 2 halves on each plate. Scatter with the rosemary breadcrumbs, drizzle with a little more olive oil and squeeze over a little lemon juice, with some salt and pepper and the chilli flakes if using. Serve immediately.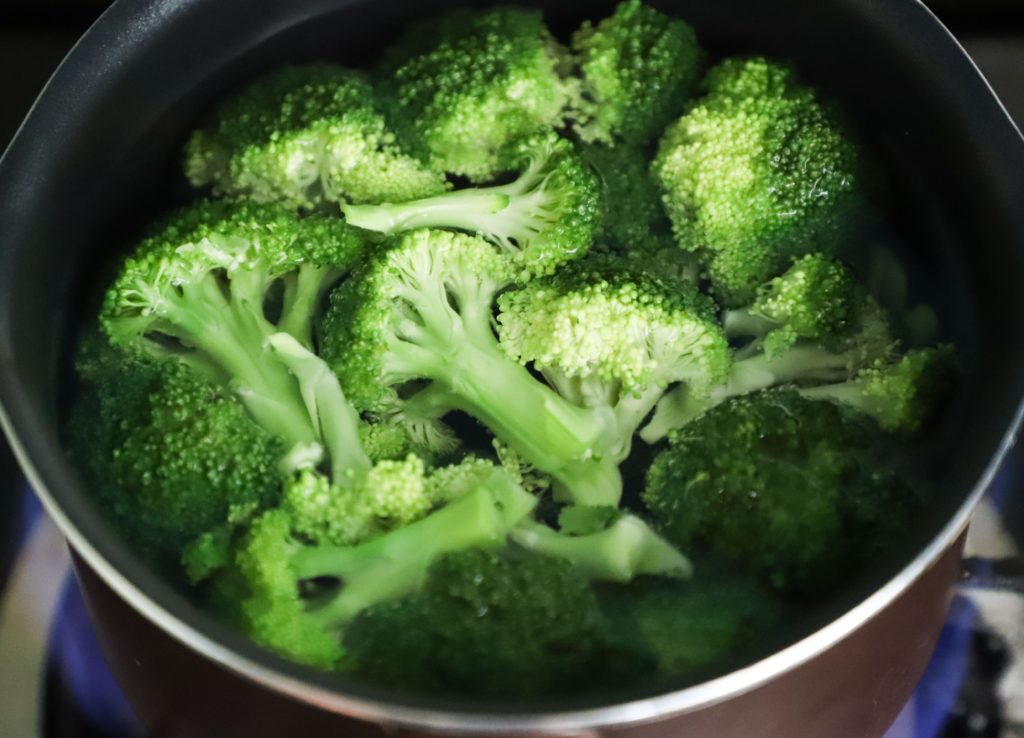 Our Top Broccoli Tips
Finely chop your raw broccoli and marinate in lemon, garlic and olive oil for an hour and add to a salad. Use the marinade as the dressing for the salad
Toss broccoli florets in olive oil and roast in a hot oven for 12-15 minutes, sprinkle with salt and grated parmesan for a great alternative to boiled or steamed versions