Exciting news from Friday21st September we are setting up more rewards in a wider area to encourage users to leave cars at home and actively commute, to increase their physical activity and improve the air quality in the area.
A wider reward zone…
We have extended the geographical boundaries of the programme so that residents across the whole of Greenwich can join in to earn points for walking, cycling and running. You will earn 2 BetterPoints per minute in Lewisham and Greenwich.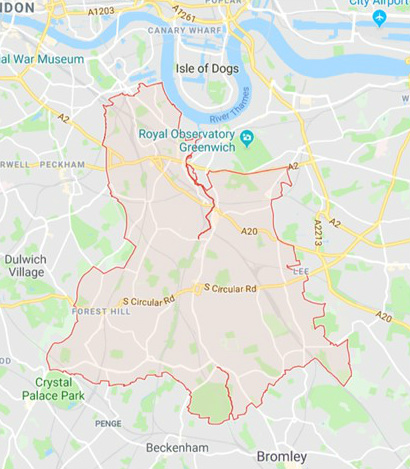 New rewards zone to include Lewisham
Want to earn enhanced rewards?
We will continue to offer enhanced rewards for active travel in the Low Emission Neighbourhood with a higher rate than elsewhere in the Borough to improve air quality in this area. So, you will earn an extra 3 BetterPoints per minute within the LEN (that's 5 BetterPoints in total, per minute, within the LEN.)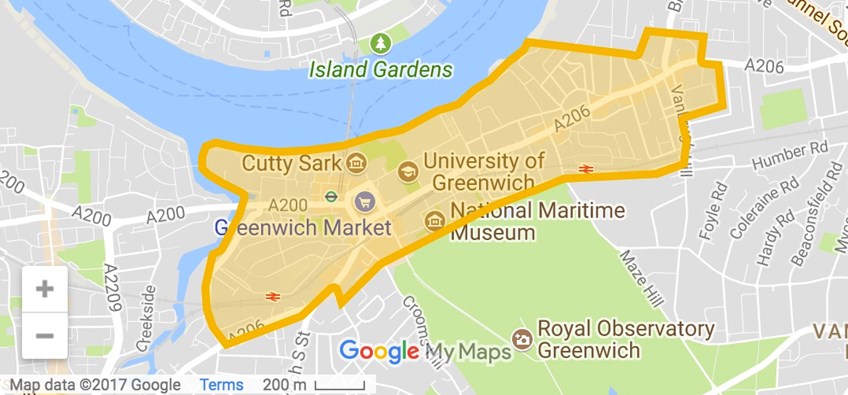 Greenwich Low Emission Neighbourhood
How can you get involved?
Choose active transport by walking, cycling or running in Greenwich and Lewisham areas and track your activities with the BetterPoints app.
You can also share your activities on social media to promote active transport and healthy living to your friends and other residents in the borough.
Watch a short video here to get you started or follow these instructions:
1. Download the free BetterPoints app from the App Store or the Google Play Store on your phone.
2. Tap "Sign up" in the app, and fill out the form.
3. Go to the menu and add referral code "GREENWICHLEN" to join the Greenwich programme.
4. Tap the Play ▶ button in the top right corner of the app.
5. Track your activity via Automatic (always on) or Manual Tracking (when you want to track a specific activity.)
6. Start earning BetterPoints!
People living in the LEN – entering a LEN postcode upon sign-up – will be automatically added to the programme. If your home postcode is outside the LEN, add the "GreenwichLEN" referral code upon sign-up to enter the programme.
Click here to download the BetterPoints Android app or here to download the BetterPoints iOS app.