For the last year, GCDA has been delivering weekly cookery club to the users of the 999Club Deptford. Each cookery club has around 8 attendees and they cook lunch for around 40 service users.
The 999 Club on Deptford Broadway offers services for homeless people. As well as people who sleep rough, they support those who are vulnerably housed; sofa surfing or living in temporary accommodation.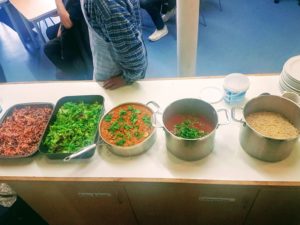 People who have nowhere to live can attend their Gateway centre to have a shower, do their laundry and eat breakfast. They can also access healthcare from visiting nurses, mental health workers and health professionals.
The 999 Club Advice & Support service offers guidance so that people can identify what help they are entitled to through housing provision and benefits, and maintains strong links with private landlords willing to accept former rough sleepers as tenants. They also provide individual support, including accompanying people to appeals and court hearings.
Their Night Shelter is a first step away from the streets for many of its guests and gives the Club the opportunity to work intensively with people to help them find a place to live.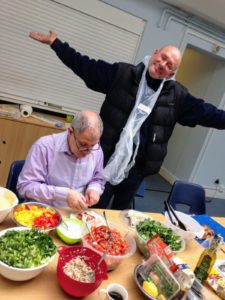 Alongside these essentials, we offer Learning & Activities and Employability Support programmes designed to build self-esteem, allow for self-expression and teach skills that will help people achieve nationally recognised qualifications and get back into the workplace.
GCDA's cookery clubs are a great way to learn how to cook a healthy meal on a budget. It is also a fantastic way to encourage team building and confidence building.
What users say:
Why did you come along today?
Wanted to contribute.
To use the facilities.
To get an example of cooking preparation.
To participate and observe and know more about the session.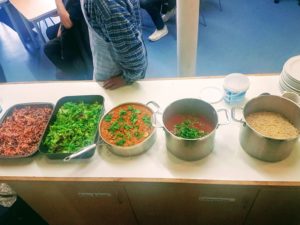 I enjoy cooking and it was nice to get involved.
I came to join a new community.
What was good about the session?
Takes mind off reality.
Fun.
The collective session and the cooperation of every member was good.
Teamwork, following instructions.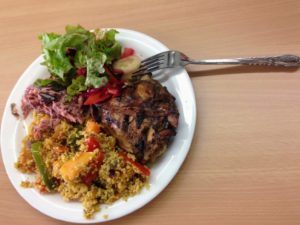 It was positive time well spent to get the food ready on time.
Good people, good food.  I enjoyed making the chicken curry.