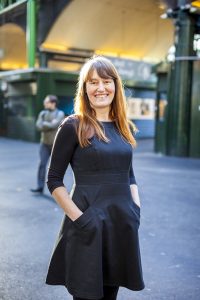 We are very proud to announce that Claire Pritchard the CEO of GCDA has recently been invited to join the Board of Borough Market Trustees. Her first meeting was in January this year and she has since attended a number of Trustee meetings and market events.
Claire says "It's a steep learning curve, after all, it has a thousand-year history, but what a very exciting time to be part of Borough Market. There are so many developments taking place; I am honoured to be part of such an iconic symbol of British food and London cuisines".
Borough Market has its own beautiful online magazine http://boroughmarket.org.uk/market-buzz We will wait and see if there are any extra bits of news Claire will be able to share with us!
If you would like to see a full list of all the Board members, please visit the website by clicking here http://boroughmarket.org.uk/trustees